Downsizing Your Home for Retirement: To Sell or Not Sell?
Downsizing Your Home for Retirement: To Sell or Not Sell?
Many people approaching retirement are left to decide if they should sell their home or stay put. This decision is an important one as housing often makes up about 30% of retirement expenses. For some people, selling the house is a necessary way to help fund their lifestyle in retirement. For others, keeping the home is a better option financially. In the end, your decision is dependent on a number of personal factors.
Selling and Downsizing Your Home to Fund Your Retirement
For most people, their home is their greatest asset, but many do not take this into consideration when planning for retirement. Selling your home can be a great way to increase your savings or eliminate pesky debt that will become a burden in retirement.
Selling your house and downsizing to a new home has many benefits:
Increase your home equity – By selling and downsizing to a smaller house, you can free up some money to fund your retirement.
Get rid of your mortgage – If you currently have a mortgage, downsizing may allow you to purchase a new home for cash without a mortgage.
Lower your cost of living – Selling your home also gives you the flexibility to move to an area with lower property taxes and cost of living.
Improve your quality of life – Moving also allows you the opportunity to be closer to family and the amenities that you use most often.
Reduce home maintenance hassle and costs — A smaller home can often mean fewer upkeep costs.
If you are interested in reducing expenses, and would like to eliminate mortgage payments completely, a reverse mortgage for purchase can be an interesting option for people who can not afford to buy their desired house outright.
Ultimately, your decision to downsize will depend on your personal circumstances and options for moving. For those who want to downsize, it may be wise to act sooner rather than later.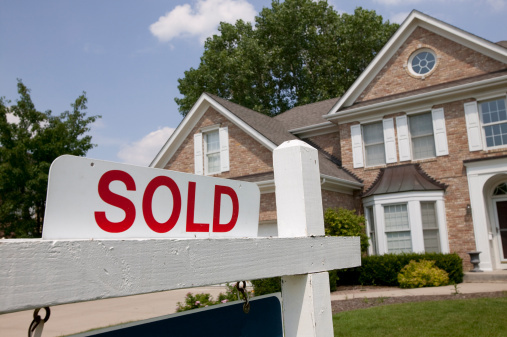 The Decision to Sell or Not Sell Is Not Always Financial
Contrary to popular belief, nearly half of retirees (49%) didn't downsize in their last move, according to the Merrill Lynch and Age Wave retirement study. In fact, three in 10 upsized to a larger home, data show.
As reported in "The Best Places to Retire, 4 Reasons Older Americans Are on the Move," retirees are making decisions to sell their home based on: choosing a location where they are happy and relocating to be close to family.
Downsizing Home Might Mean Renting in Retirement
Purchasing a smaller home is not the only option for retirees who want to downsize. Renting in retirement also has many benefits. Renting often offers a peace of mind that you don't always experience as a homeowner. Most rental agreements include maintenance as part of the deal, so you will no longer have to worry about home repairs. Additionally, moving to a community that already includes many of the amenities you enjoy is not only convenient, but helps you cut costs.
Renting also offers a lot more flexibility. Renting allows you to explore new areas without committing long-term. Even if you would like to buy a downsized home in retirement, renting first lets you see if you like the area without committing right away.
When Selling Your Home is Not the Best Option
Selling your home and downsizing is not always the best option for everyone. There are many hidden costs involved with moving and selling your home that can actually make downsizing less financially sound in the end. Also, just because you are buying a smaller home, does not necessarily mean that you are lowering your cost of living. This will ultimately depend on where you decide to move and which new home you plan to buy.
Though you can move to a place where the cost of living is less expensive, you also need to consider if this new place will provide you with the help you might need as you age. Some retirees move out of the city to cut costs, but find they do not have the same access to medical care, public transportation, and personal assistance that they once did. While renting an apartment or condominium can lessen some of this personal burden, there is also the risk of rental rates increasing, which does not occur when you own a home with a fixed cost mortgage.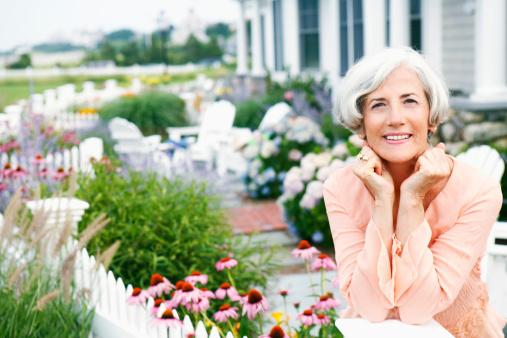 Alternatives to Downsizing for Retirement
Many people are deeply attached to their home and want to stay there for retirement.  However, some of those people are struggling to afford retirement.  In these cases, a reverse mortgage might be a good solution for staying put and making ends meet.
A reverse mortgage allows qualified homeowner's borrow their home equity to both eliminate ongoing mortgage payments and free up cash to be used however is desired.  There are many new protections to make this a viable solution for seniors who wish to stay in their home.
Downsizing Your Home for Retirement — Make the Decision in Light of Your Overall Retirement Plan
Before making a decision about downsizing your home, be sure to document and assess your overall retirement plan.  Housing is a big percentage of almost everyone's overall wealth and decisions about where you live should therefore be carefully considered.
Your retirement plan should document your lifestyle goals as well as a detailed assessment of your current and projected finances.  A retirement calculator like the NewRetirement Retirement Calculator can help you get started with this task.  This tool is more comprehensive than most — assessing your home equity and housing as a significant lever of your plan.  You can even try out different scenarios and instantly see what happens to your retirement finances if you:
Downsize
Refinance your mortgage
Get a reverse mortgage
And more…