Expert Interview with Dan Hutson About Retirement Community Living
Expert Interview with Dan Hutson About Retirement Community Living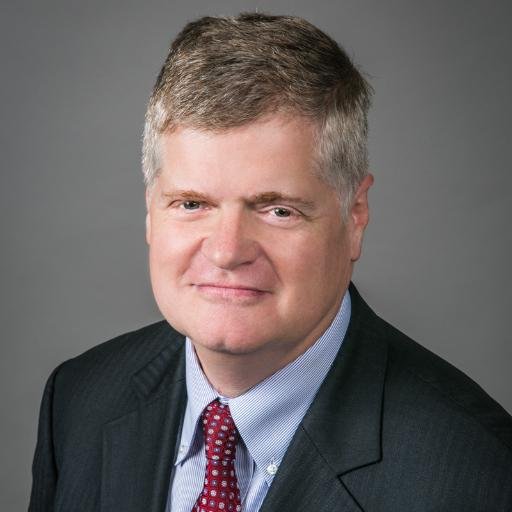 Many people assume that getting older is a drag but be.group disagrees. The California-based senior living company is unapologetically optimistic about aging.
As one of the state's largest nonprofit providers of senior living communities, be.group serves nearly 4,000 older adults in seven licensed senior living communities and 26 very-low-income senior housing communities. be.group's communities vary in style and support offered, but what they have in common is the core belief that we all want to be ourselves regardless of age.
be.group offers customizable levels of services including residential living, assisted living, memory care, skilled nursing, rehabilitation and respite. Dan Hutson, vice president of communications and marketing for be.group, explains why a move to a senior living community is about living on your own terms, discovering new passions and continuing to live a rich, purposeful life.
Who does be.group serve? How do you meet their needs?
be.group residents are a diverse bunch. Our California location means that we have a lot of active people on our campuses. They've worked in a wide range of occupations and industries – some, in fact, continue to work. While many of our residents are longtime Californians, we also attract many older adults who have left behind colder climates to enjoy all that California has to offer.
Our residents' needs vary greatly, and our communities offer as much independence or support as people require. Six of our seven licensed communities are continuing care retirement communities, which means that we can support residents as their needs change over time. An active, otherwise healthy resident who develops a health issue can access assisted living, skilled nursing or memory care service, should they ever require them; and stay a part of their community. This is a big draw for people who want a sense of security about the future but may not need much care today. Additionally, CCRCs enable people to stay with their spouses and friends even as individual needs change.
What are some reasons that seniors might want to consider some form of community living?
People come to our communities for different reasons. Some are simply tired of dealing with the responsibilities that come with owning a home. Others want to travel and need a worry-free home base. Some have lost a spouse and are seeking a fresh start and a community of friends. Other people need the kind of supportive services offered by assisted living or memory care communities.
The best reason to move into senior living while you're still in good health is to enjoy life while someone else does the heavy lifting; we have some residents who have yet to officially retire. With fantastic dining options, a variety of social opportunities and different styles of living for all kinds of people, be.group communities give people the freedom and resources to invest time and energy into their interests.
For people who are looking for a senior living community, what are some examples of different kinds of communities, and how might they go about deciding for themselves what's best for them?
Finding the right fit is extremely important. For some, the choice may involve the levels of care that are available. Location, cost, amenities, housing options and the dining experience are just a few of the things most people consider. be.group offers an extensive guide to help people navigate the decision-making process.
How do you help people reach their full potential? Can you give us an example of someone reaching their full potential later in life?
One of our residents said he used to be very shy. He had trouble communicating and also had a speech impediment. Since moving into a be.group community, he has truly come out of his shell; he has made friends, shares meals with other residents and has even overcome the issue with his speech.
What would you say to people who have the misconception of senior living as a depressing "old folks' home?" Can you give us an example or two where this is shown to be inaccurate?
Today's senior living communities are so much more robust than what many people envision. Some still think of senior living as being very clinical. But today's communities really are homes and neighborhoods. While we do offer health, rehabilitation and memory care, today's communities are in no way simply health care-oriented institutions. It's as much a lifestyle choice as anything else.
Our dining experience is a great example. Some people envision food being delivered to people in their rooms on trays, or a cafeteria-style set up. Our dining rooms operate more like restaurants, although our staff is cognizant that this is our residents' home and take the time to develop relationships. Our residents have a wide selection of foods to choose from, and servers bring meals to the tables. Many residents enjoy a glass of wine with dinner, too. We take a lot of pride in the quality of our food, but we know that dining is about more than the meal; it's a chance to socialize and connect. In many ways, the dining room is the heart of the community.
What advice would you have for people who think that retirement living is too expensive for them? How would they go about finding something that fits their means? Are you aware of any kind of financial assistance that may be available?
People spend their whole lives saving for retirement, and it can be hard to switch gears and realize that today is what you have been saving for.
We have a wide range of options from luxury homes to low-income housing; there's a good range of options for most people. The best way to get a sense of this is to start online. Then choose a few different places you'd like to see in person and schedule visits. In terms of funding the move, we offer a guide to help people understand their financial options.
Can you give us a real-life example of people starting a whole new chapter of their lives after finishing their first career?
One of our community members has a schedule that would rival that of a person working two full-time jobs. She enjoyed a long career in the airline industry, spending 10 years as a flight attendant traveling the world.
At age 87, it would have been easy for her to take a breath and slow down once she settled into life at Regents Point, a be.group community in Irvine, California. Instead, she takes Pilates, runs the library, leads a reading group, attends discussions at UC Irvine and spends tons of time with friends and family. She has become a real leader in her community and is a great example of someone truly engaged in life.
For more updates from be.group, like them on Facebook, follow them on Twitter and Google+, connect with them on LinkedIn, and subscribe them to their YouTube Channel.