Expert Interview with Jaime Raskulinecz About Self-Directed Retirement Plans
Expert Interview with Jaime Raskulinecz About Self-Directed Retirement Plans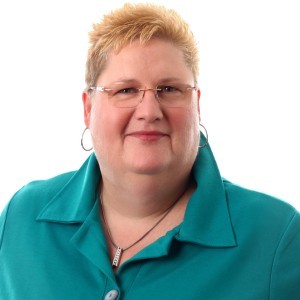 The best way to retire the way you want to is to educate yourself.
Jaime Raskulinecz of Next Generation Trust Services says individuals should take advantage of retirement professionals who are trained to help people from all backgrounds retire the way they want to.
Here, Raskulinecz shares some tips about self-directed retirement for those interested in maximizing their golden years.
How does Next Generation Trust help take people gearing up for retirement or already in retirement to the next level?
We educate on the little-known strategy called "self-direction," which in our industry means investing in non-publicly traded alternative assets. These assets include rental real estate, mortgages and other loans, private equity, precious metals, commodities and many other asset types. Savvy investors who already know and understand these investment types may build a more diverse – and potentially more lucrative – retirement portfolio by including them in their self-directed retirement plan.
What do you offer those interested in retiring wealthy enough to do what they want?
Again, education on all the options that are allowed within retirement plans, according to the IRS rules and regulations. The wealthy have always been aware of these strategies and have used them to build wealth and defer taxes. We ensure that everyone has access to the same strategies.
What are some misconceptions about retirement that you come across frequently in your line of work, and how do you combat those misconceptions?
For many years, what has been advertised is investing in stocks, bonds and mutual funds to build wealth. In reality, so much more is available that can potentially build great wealth within retirement plans.
What can people learn about when they visit your website?
There are so many areas we cover on our website. A couple of examples are how to protect yourself from fraud when choosing non-traditional investments and a primer on what investments the IRS allows. We provide explanations about what self-direction is and how it works, a page about including real estate in a self-directed IRA, guidance for financial planners whose clients have questions about self-direction, and information about all the various types of retirement plans people and business owners may open.
How does the Next Generation Trust staff address the needs of its clientele?
We are known in the industry for our superior customer service. Our staff is well-trained in the intricacies of self-direction, and they routinely discuss this with our clients in person and by phone. Our employees are cross-trained so that they can answer questions efficiently or direct clients to the right person quickly.
If you could offer retirees three things that will make life easier in terms of finances, what would those three things be?
Education, education, education. You can't build wealth and make the right investments if you don't have the information you need. Individuals of all ages must ask questions, and then research and understand the assets they are investing in.
How has retirement changed over the past 10 years?
There has been a lot more discussion about the viability of Social Security and for how long it will be available to retirees. The full retirement age for Social Security benefits has been steadily increasing, fewer people have a pension plan from their employers with a guaranteed monthly income stream, and fewer people are saving enough for retirement.
What trends do you see happening with retirement now?
Many retirees have to work, even if only part time, since they have lost money in their retirement accounts during the economic downturns since 2001. There are many more ideas being floated to ensure retirees will have enough money for retirement, such as special annuities that can be held within IRAs and the president's proposed myRA accounts.
Please share anything else you would like readers to know about Next Generation Trust.
We don't sell any products or make any recommendations of assets for our clients to purchase, so we don't have any conflicts of interest. Our goal is to ensure that we educate as many people as possible about the strategy of self-direction so that they have all the tools and information available to make informed decisions on how to build greater wealth for retirement. In self-direction, the clients make all their own investment decisions, so they must do full due diligence about any asset they are planning to include in their account.
As self-directed retirement plan administrators, we open and hold the retirement accounts, we facilitate the transactions within the retirement accounts and we do all the required IRS reporting in order to maintain the tax-advantaged status of our clients' accounts.
Follow Next Generation Trust on Facebook and Twitter.