As you approach retirement, the financial decisions you make now could mean the difference between comfort and stress as you age. Luckily, financial advisors are available to help ensure that you make the right decisions to enjoy your retirement days.
Here are 4 ways a financial advisor can help you effectively plan for retirement.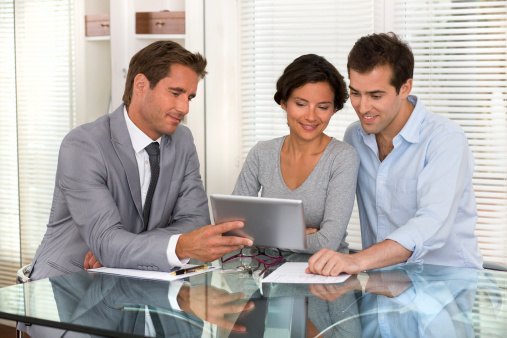 Do you have a strategy in place to ensure a comfortable retirement?
1. Come Up with the Best Strategy for Investment Portfolio Withdrawals

Until now, your primary focus has been to save as much as you can. At some point, however, you'll have to start withdrawing from your investments, using specific strategies that will help ensure that the money you have available to you will last for a least two or three decades. The order in which you withdraw from these accounts can have a significant impact on your retirement income.
Since there is no one-size-fits-all strategy for all soon-to-be-retirees, it's important to have a professional financial advisor help you come up with the right strategy. For instance, you might want to use taxable income first so that your tax-deferred accounts are left untouched for longer. On the other hand, you might want to tap into these tax-deferred accounts first if you predict your income tax rate to increase in retirement.
2. Determine When to File for Social Security

The cost benefit analysis is rather straightforward for single never married people when it comes to social security – either accept lowered benefits by filing for social security at age 62, or wait until full retirement kicks in for a higher monthly benefit.
Couples (and people who have been married before), on the other hand, have a variety of options, based on their earning backgrounds, life expectancies, intended retirement lifestyle, and survivor benefits. A financial advisor can help you determine the right time to file for social security to help maximize your benefits for retirement.
Financial advisors can help you create a comfortable financial cushion for retirement.
3. Asset Protection Strategies

Determining retirement income strategies should be done by everyone, not just the wealthy. As retirement draws closer, traditional strategies have typically involved moving from growth-seeking investment to more conservative, fixed-income products.
Since the stock market doesn't offer security, you might want your financial strategies to include some guaranteed income products, such as annuities, which can offer a source of supplemental income during retirement.
Diversifying your retirement assets among a variety of products might offer you the greatest odds of meeting your retirement income goals.
4. Early Retirement Planning

Planning for retirement ideally should start as soon as you enter the workforce, as opposed to waiting until your 50s to start putting money aside for retirement living. Financial advisors can help put a structure in place for you to start comfortably saving early on in life. The structure of your retirement must be maintained ahead of time in order for you to achieve the goals you've set. These experts can help you clearly understand what is reasonable as far as retirement expectations are concerned. They can offer you the support and guidance needed to keep up with consistent saving and investing.
Your retirement dreams can turn into reality with careful planning and saving. To do this effectively, you'll need the help of a professional financial advisor who will look out for your best interests.
Not quite ready for a financial advisor?  Try an online retirement calculator.

Talk Today to a Financial Advisor!

Let us match you to a certified retirement planner for a FREE one on one telephone session.

Do you have enough savings?

How should you invest?

Can you afford retirement?

Get a FREE one on one consultation!