Expert Interview with Lacey Worel About Volunteering During Retirement
Expert Interview with Lacey Worel About Volunteering During Retirement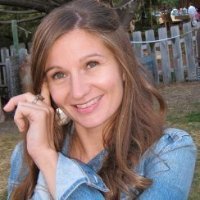 Volunteering after retirement can be a win-win situation. It gives you a chance to do good work that you're passionate about and that you might not have had time to do when working at your career. It can also open doorways to a second career, either full or part time, while helping people, all at the same time.
Omprakash is an organization that specializes in finding opportunities for volunteers overseas. They seek to engage communities and cultures on a long-term scale to have a better understanding of what that culture needs.
Lacey Worel, the chief operations officer of Omprakash took a moment to tell us about volunteering overseas, the good it can do, the lives it touches, and how to find volunteer opportunities in your own backyard if you can't get away.
Can you tell us a bit about Omprakash? When did you get started?
Omprakash emerged as an organic response to a basic problem that its founders first noticed while volunteering in India in 2004: a shortage of cross-cultural communication and collaboration. Since many grassroots schools and social welfare projects are unable to represent themselves to a global audience, they cannot share best practices and recruit supporters. This same lack of representation hinders opportunities for volunteers, donors, and students around the world to learn how those inspiring individuals and organizations identify and address local issues.
While volunteering at a hospice center where six nuns care for 300 physically and mentally disabled residents, the co-founders met Omprakash: a partially paralyzed gentleman who had been living at the center ever since suffering a stroke 30 years earlier. The conditions at the center were far from what most people would call ideal, but Omprakash said that he felt like he lived in paradise, simply because the nuns treated him with such kindness. This comment shed light on the extent to which simple human relationships can be a force for positive change, and our work has evolved out of an appreciation for this point.
How does Omprakash work?
International social impact projects apply to Omprakash to become part of our network. Once vetted, Partner organizations create profiles on our web-based platform that enable them to advertise volunteer positions, accept donations, describe their current projects, share blogs, resources, media and create specific fundraising campaigns. Partners can also actively recruit volunteers and connect with each other. Prospective volunteers can search the network for positions that utilize their skills, interests, etc. One unique aspect of Omprakash is that volunteers and Partners communicate directly to come to a mutually beneficial agreement. In other words, Omprakash doesn't "place" volunteers. Our Partners maintain autonomy in the decision-making process. Omprakash also offers pre-departure training for volunteers. Our EdGE (Education through Global Engagement) Program urges volunteers to consider their expectations and the complexity of international aid and volunteering.
One of your goals for Omprakash is to foster educational communities through open dialogue and human relationships. Why is this kind of dialogue and education particularly important in today's world?
Omprakash believes that human relationships can be a catalyst for positive social change. Omprakash is critical of drop-in, short-term volunteer programs that often come with a hefty price tag. Pay-to-volunteer programs often begin with a financial transaction and volunteers may arrive at their destination without even talking to their hosts. This is problematic for many reasons; when there is no relationship, volunteers and organizations can have unrealistic expectations and there is an unfair power dynamic when people pay large sums of money to volunteer with an organization they haven't yet connected with. Omprakash encourages direct dialogue because we feel this creates understanding. This helps to break down false ways of thinking that perpetuate perceptions like the white savior complex and the feeling that good intentions are enough to make a difference. When, in reality, international volunteering is much more complicated than acting on an "urge to help others in need." Establishing relationships helps the volunteer learn from the community they are going to "serve."
Omprakash offers numerous volunteer abroad locations. What are some particularly noteworthy exotic regions that you work with? What are some countries that are in desperate need of help, right now?
Omprakash has Partners in 42 countries spread across Asia, Africa, North and South America. All of our Partners have identified needs that volunteers can fill and I can't really "rank" them in terms of who needs the most help. There are positions in the Himalayas, the Andes, the beaches of Costa Rica, cities in Cambodia and beyond.
For people who can't get away, what are some reasons they should consider volunteering in their own communities? How would they go about finding available positions?
Volunteering in your own community is valuable. There is a lot to be said about the carbon footprint of flying across the world to "give back" when there is likely an abundance of social issues in the volunteer's home community. Establishing relationships with local organizations can be a sustainable way to contribute. It's important to properly vet local organizations as well. I would encourage prospective volunteers to ask themselves the following questions prior to making a decision on where to volunteer:
What is their mission?
Can the organization benefit from your skills/background/interests?
Is there financial transparency and a track record of positive contributions to the community?
For someone who's retired, what are a few practical reasons they should consider volunteering some of their time? What about personal or emotional?
Volunteering is an amazing way to interact with people. Retired persons often have a wealth of information, skills and time to offer and I imagine this would be very rewarding. Consider the ways in which a retired teacher or construction worker would be able to contribute that a freshman in college would not be able to. Here is a quote from a former Omprakash volunteer (Margaret Andrews) on volunteering in retirement:
"Volunteer teaching, like all teaching, is very rewarding. I love to see a student light up when he or she suddenly understands a concept or procedure. Volunteering abroad has the added advantage of allowing me to take a small step into another culture. I have met with wonderful kindness as a guest and adopted family member while volunteering."
Read more from the above volunteer here.
What are some types of volunteer positions that can be appropriate for retirees?
Barring physical limitations, I think the sky is the limit for what types of volunteer positions retirees can do. Taking personal experience into consideration is key. Many of our partners seek individuals with backgrounds in accounting, teaching, farming, law, medicine, construction, public health, curriculum development…the list goes on and on. A former clerk at a law office might be a great fit to help out with the administrative side of running an NGO. Or a former nurse can perhaps offer community hygiene lessons or give vaccinations.
What have been some particularly memorable or touching stories you've heard from people you've helped?
Margaret Andrews, a retired professor, (mentioned above) is a great example of an Omprakash volunteer who has continued to tap into the Omprakash community and connect with our Partners in a meaningful way. She has volunteered with at least four Partners!
Michelle Kincaid took a gap year between high school and college and had a very rewarding and transformative experience working with our Partner Building Dignity. She said:
"When I arrived at Building Dignity, practically illiterate in the local language and with an outsider's understanding of their work, I could never have imagined the position I would be at when I left: leading the planning and facilitation of BD's yearly youth leadership retreat and developing their music program. As I took on more responsibility, more and more would be asked of me; although, I suppose that's the general nature of taking on challenges.

I feel confident that I achieved my goal of embracing every opportunity as a learning experience. I took a lot of chances and pursued many challenges while abroad, all of which were motivated by my desire to learn as much and in as many ways as possible."
What are a couple of things people can do to make a difference when volunteering, no matter where they are?
I think that volunteers should be humble, listen to the community when making decisions about what "needs" to be done, educate themselves surrounding the root causes of the social issue they are working to irradiate/diminish and have realistic expectations.
For more updates from Omprakash, like them on Facebook and follow them on Twitter.