Expert Interview with Stephan Baldwin About assisted living
Expert Interview with Stephan Baldwin About assisted living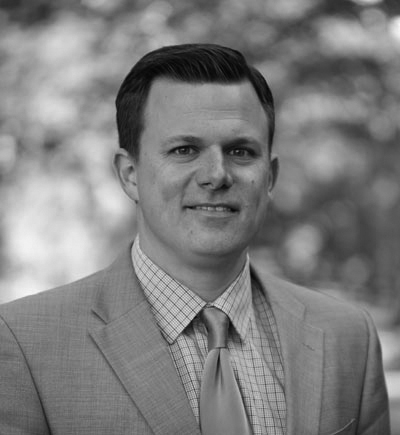 It's estimated that there are over 40,000 assisted living communities in the U.S. today, says Stephan Baldwin, director of business development for Assisted Living Center, an online directory and resource for those researching living options for seniors.
And while this means that families have more choices than ever for care for their loved ones, the explosion of these facilities does have its downsides. Many of these communities are run by large corporations that own and operate dozens if not hundreds of locations, Stephan says.
"There have been some complaints that care and service at these communities have declined as a result of business and profits becoming more important than the welfare of the seniors who live there," he says. "This sometimes happens when people who don't spend time at the individual communities, but make decisions based on spreadsheets and expenses."
While he's not implying that all large, corporate-owned communities are poorly run, he suggests that it might be in future residents' interest to research and tour smaller, locally-run communities first.
On the bright side, Stephan says there's been an increase in the number of regulations at these facilities, which has resulted in a higher quality of care for residents overall.
We recently caught up with Stephan to learn more about the state of assisted living in the U.S. and get his advice on evaluating the best options for yourself or a loved one. Here's what he had to say:
Who is Assisted Living Center? What services do you offer?
Assisted Living Center is an online directory of over 6,000 senior living communities in the U.S. Visitors can use our search tool to locate communities near them and research what services and amenities are best suited for them. We also have a toll-free 800 number that they can call and speak to an advisor about any questions they have, and we will also help them schedule tours with any communities they're interested in. All the services offered are free of charge to potential residents and their family members.
How is assisted living different from other types of senior care?
There are several types of senior living and care options, and assisted living itself can vary quite a bit depending on what the resident needs or wants. Senior living typically falls into one of seven types, though there can be some overlap between what distinguishes them from each other.
First, there's independent living. This is the 55+ senior communities that you may see. They can be condos, townhomes, or even single family-style homes. They look like any other community, except residents have to meet the minimum age requirement. There is no care that is provided.
Assisted living is the next step in senior living options. The communities are usually in a single building with private apartments or shared by two to four residents. The residents are very independent, but can choose from an "a la carte" selection of services that range from meal preparation and maid services to prescription management and assistance with bathing and grooming. Assisted living communities are designed so seniors can maintain their dignity and independence.
Home care is exactly what it sounds like. The senior family member stays at their home or with a loved one. In many cases, the main caretaker is a family member who needs help or isn't available full time.
Respite care, also known as short-term care, is a temporary solution for when someone is injured or sick, but needs care that is specialized for senior health needs.
Skilled nursing, traditionally known as a nursing home, involves residents who need full-time professional care by trained and certified nurses and doctors. Memory care is available at most skilled nursing facilities and some assisted living communities. Typically, memory care units are a separate wing of the facility that deals with patients who are dealing with Alzheimer's or other forms of dementia. The rooms are more secure and staff is better trained to deal with the special needs of these residents.
Hospice provides comfort for residents who are terminally ill and deals with all aspects of end of life, pain management and psychological and spiritual needs of patients.
Continuing Care Retirement Communities (CCRC) are designed to adapt to the changing care needs of senior residents as they transition from independent living to assisted living through hospice. It allows residents to stay in one place, which is important to most seniors.
How much does assisted living typically cost? How should families budget for the care?
Like any type of living, location influences price greatly. An assisted living community in Miami is going to cost a lot more than the same level of service to live in Fargo, N.D..
The amount of services a resident needs can vary from a few hundred dollars to several thousand dollars a month. Families need to keep in mind that even if it costs $2,000 a month at first, costs can increase quickly if the resident's health deteriorates, especially if they develop any type of dementia that requires memory care services. While I'd say the average runs from $2,500 to $3,000, costs can range from $1,000 to $12,000 or even more.
There are ways to help offset the cost. If the senior is living in a home they own, selling it can help pay for some, if not all, of the costs. Long-term healthcare insurance also helps, but needs to be purchased ahead of time. Other people may have to rely on other financial programs like reverse-mortgages or life settlements. Every case is so unique that I would definitely recommend speaking to a professional financial advisor to see what the best option is.
What are the typical benefits or amenities of assisted living?
The biggest benefit is flexibility. Residents can take advantage of as few or as many services as needed. Amenities vary among communities, but most of them have a full calendar of activities and events for residents to stay active, healthy and happy.
What do you think are the biggest misconceptions we have about assisted living?
The biggest misconception is that assisted living facilities are a sterile, hospital environment filled with sick people and bad food.
Instead, most communities are closer to an apartment building with landscaped grounds and outdoor patios where residents can enjoy sun and gentle breezes while having their own living space and privacy. Communities do their best to make residents feel at home.
When should individuals and families start researching Assisted Living?
When the parent or loved begins showing signs that they're having difficulty living on their own. Common signs are neglected hygiene, loss of weight, becoming increasingly forgetful (specially when it comes to taking medication), their house is dirty or in disrepair, or if they appear depressed. These are some of the early signs, and assisted living should be considered before they start having trouble with balance or lacking the strength to hold themselves up, as this will lead to falls and injuries.
What considerations should we make when researching facilities? What questions should we ask?
First and foremost is location. Make sure it is in a safe neighborhood with shopping, dining and anything else your loved one needs. The second most important thing is services and care. You have to find a community that provides all the care your parent needs not just now, but also other care they may need in the future.
When you visit the community, make sure you get to taste the food and see as much of the facility as possible. Look at the bathrooms. Are they clean and well-maintained? A bathroom that is in disarray can be a sign that other things are poorly maintained also. What is the visitation schedule? Can families host special parties? And are there times that family is not allowed to visit?
What are some red flags that indicate a facility might not be a good option?
First and foremost, does the community have a history of violations or lawsuits? A quick search online will almost always show any trouble the community has had. Simply search the name of the community plus "violations" and "lawsuits." Does the community have a high rate of staff turnover? Find out who the facility director and managers are and ask how long they've worked there. During the tour are your questions answered, or does the tour guide deflect and not directly answer your question?
Are there any types of licensing, accreditation or grading in the world of assisted living? What about trusted associations or organizations that families should be aware of?
Licensing and accreditation varies from state to state. Some states have very strict rules that communities must meet, while other states are very relaxed and don't require much. The Assisted Living Federation of America (ALFA) is the largest and most well known national organization that also has state affiliates. Communities that belong to ALFA are usually reputable and trustworthy.
Connect with Assisted Living Center on Facebook and Google+.